Stone Town to Vic Falls
Booking Dates
09/20/2022 through 12/11/2023
Travel Dates
09/20/2022 through 12/14/2023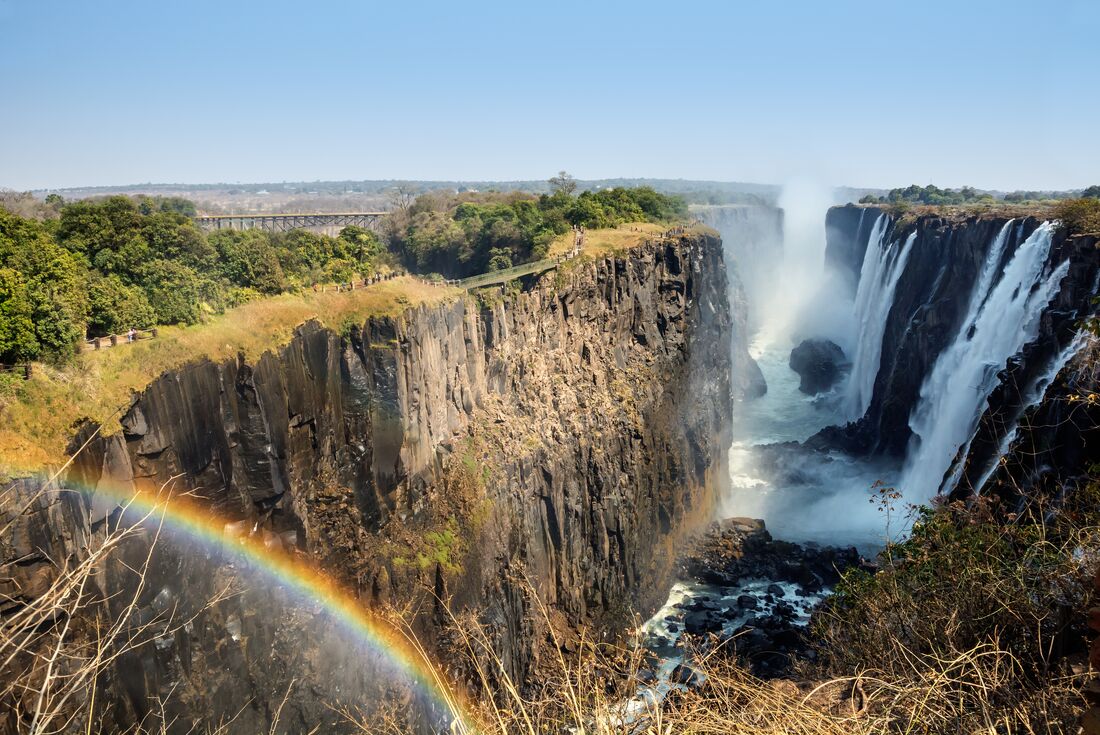 Stone Town to Vic Falls

Embrace the wilds of Eastern Africa on a 16-day adventure. Discover the winding alleyways of Stone Town, journey through epic landscapes in search of zebras and elephants, relax at a riverside campsites, explore ancient Zimbabwean ruins and gaze at the sweeping plains of the savanna – with a local leader and crew on hand to sweat all the small stuff so you can focus on exploring with a group of like-minded adventurers. This is your chance to spot the Big Five and escape the chaotic pace of the city for the quiet of villages Africa's pride lands.

Activities
South Luangwa National Park – 4×4 Dawn Game Drive
Petauke – Jewellery workshop project
Masvingo – Great Zimbabwe Ruins guided visit
Highlights
Discover the magic of South Luangwa National Park on a morning safari game drive. This park is a highly concentrated arena of noble African beasts and exotic wildflowers.
Get a chance to explore the largest ruins in sub-Saharan Africa – the World Heritage-listed Great Zimbabwe, thought to be the former palace of an ancient monarch.
Discover the history and heritage of local communities – including the San People – with guided cultural walks and a knowledgeable local leader to provide insights.
Eastern Africa isn't just about animals and wide-open savannas. Get to know the colourful cities of the region, including Lusaka, Harare and Bulawayo.
Choose from a range of optional activities at Victoria Falls so you can see the cascades the way you want, and maybe treat yourself to a helicopter ride.
| Day | Description | View All |
| --- | --- | --- |
| Day 1 | Stone Town | Details |
| Day 2 | Mikumi National Park | Details |
| Day 3 | Iringa | Details |
| Day 4 | Chitimba | Details |
| Day 5 | Lake Malawi | Details |
| Day 6 | Lake Malawi | Details |
| Day 7 | South Luangwa National Park | Details |
| Day 8 | South Luangwa National Park | Details |
| Day 9 | Petauke | Details |
| Day 10 | Lusaka | Details |
| Day 11 | Harare | Details |
| Day 12 | Great Zimbabwe Ruins / Masvingo | Details |
| Day 13 | Bulawayo | Details |
| Day 14 | Bulawayo | Details |
| Day 15 | Victoria Falls | Details |
| Day 16 | Victoria Falls | Details |